Finishing and Assembly

The plastic components manufactured by FB-AVAK are not only cost-effective, but durable and attractive as well. Moreover, our dedicated Plastic fabrication and assembly area allows us to be a one-stop shop, delivering all of our customer orders as finished products.
We understand that moulded parts may require printing or painting. That is why in addition to our stellar vacuum forming service, we also offer finishing and assembly of the products we manufacture.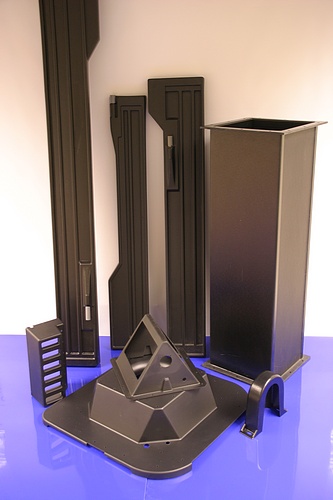 Screen and UV Printing
We use a wide range of adhesives including solvent based variants, and colours can be matched to the requirements of the products you order, making for a seamless blend of two surfaces.
A Wide Range Of Finishing Processes
We offer a broad range of processes including painting, RFI shielding and threaded inserts, threaded pillars, moulded inserts, riveting, ultrasonic welding, embossing screen printing and solvent bonding.
Design Integration
Our extensive catalogue of hinges, catches and latches can all be integrated into customer designs and then assembled.
We Can Bring Your Components to Life
We are conveniently located in Bordon, just off the A3 at the Hampshire/Surrey border. Call us on 01420 477411 or visit our contact page to learn more about how our team of experts can help you.
Vacuum Forming
At FB-AVAK we have been specialising in vacuum forming for over 40 years.
Assembly
Our vacuum forming service does not stop at moulding and trimming. At FB-AVAK some of the products we manufacture will require finishing and assembly and we have a broad range of processes available.
Prototyping & Production
The key to a successful moulding is good product design with vacuum forming capabilities designed in at an early stage, so the earlier we can become involved the more streamlined the process will be.
CNC Machining
We have invested in four 5-axis CNC macines in capacity from 1.0m x 1.0m up to 1.5m x 1.0m. The nature of the 5 axis head allows complex shapes to be machined accurately time after time.