Automotive Services
FB-AVAK provides a valuable contribution to the motorsport industry, including development services for new products, after sales products and bespoke pit lane products for the highest levels of motor racing.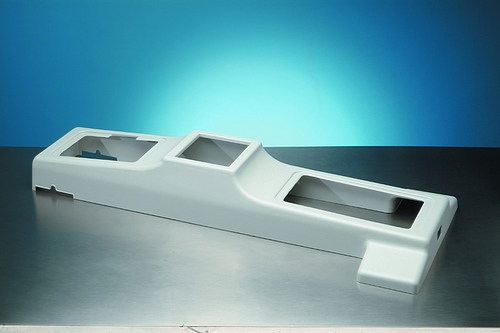 Development services
Our process lends itself to the production of full size samples that can be used to evaluate new designs and products. We have produced windscreens, battery boxes, radiator bungs and instrument pods, together with headlight mouldings and fan housings, all as bespoke products for a wide range of customers from car clubs to racing teams.
After sales products
We make an established range of bespoke mouldings for a variety of after sales motorsport products, which include motorcycle accessories and automotive cooling parts.
Pit Lane products
FB-AVAK have developed an in-house range of pitboards which are supplied in either black or carbon-effect ABS plastic, and these have an optional carry case to provide easy transportation of both the pitboard and the series of numbers included with them. We also produce a range of bespoke pit lane products for motorsport which have included radio headset towers, bins and transportation cases.
Contact FB-AVAK For All Your Automotive Part Needs
We can be reached by calling us on 01420 477411. Alternatively, you can visit our contact page and complete the form, and one of our team will be in touch within one business day.
Vacuum Forming
At FB-AVAK we have been specialising in vacuum forming for over 40 years.
Assembly
Our vacuum forming service does not stop at moulding and trimming. At FB-AVAK some of the products we manufacture will require finishing and assembly and we have a broad range of processes available.
Prototyping & Production
The key to a successful moulding is good product design with vacuum forming capabilities designed in at an early stage, so the earlier we can become involved the more streamlined the process will be.
CNC Machining
We have invested in four 5-axis CNC macines in capacity from 1.0m x 1.0m up to 1.5m x 1.0m. The nature of the 5 axis head allows complex shapes to be machined accurately time after time.