Vacuum Forming

At FB-AVAK we have been specialising in Industrial custom vacuum forming for over 40 years. Our latest PLC controlled machines give us a moulding capacity of up to 2m x 1.2m with a depth of draw of 500mm and in material up to 10mm thick. At the other end of the scale our small machines allow us to produce much smaller mouldings often used in multi impression tooling, and here we can start to challenge the viability of alternative volume production processes.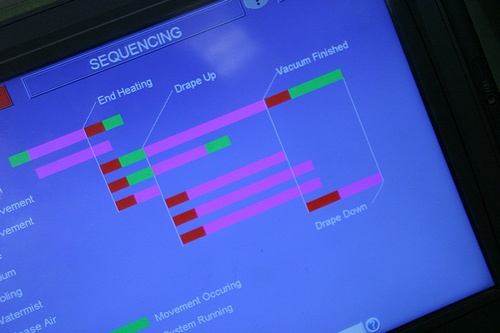 Whether you have an application for an electronics potting shell or PCB enclosure or a wheel arch for a commercial vehicle the vacuum forming process gives you a great deal of flexibility. Depending upon production volumes we can produce multiple tooling in a number of different formats. Unlike other moulding systems we can always add more tools at a later stage should demand for your products increase. This means we can keep the start up costs to a minimum and still be competitive as volumes rise.
How The Process Works
With a wide range of materials available such as ABS, FR ABS, Acrylic capped ABS and HIPS, all of which can be colour matched to your exact requirements and offering an outstanding surface finish, the process will allow you to manufacture a professional looking component. We can also mould and fabricate clear materials such as PETG, Polycarbonate and extruded Acrylic. In addition parts can be painted and screen printed.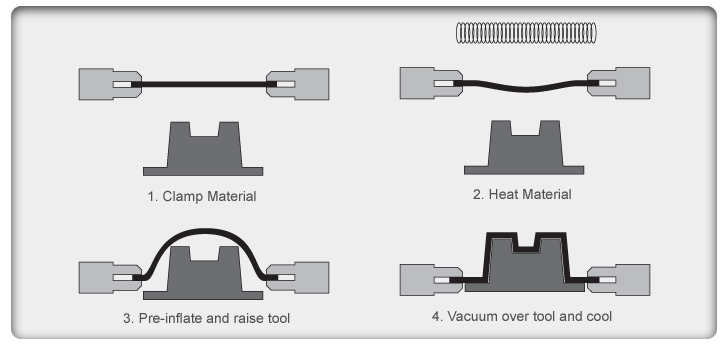 Vacuum Forming
At FB-AVAK we have been specialising in vacuum forming for over 40 years.
Assembly
Our vacuum forming service does not stop at moulding and trimming. At FB-AVAK some of the products we manufacture will require finishing and assembly and we have a broad range of processes available.
Prototyping & Production
The key to a successful moulding is good product design with vacuum forming capabilities designed in at an early stage, so the earlier we can become involved the more streamlined the process will be.
CNC Machining
We have invested in four 5-axis CNC macines in capacity from 1.0m x 1.0m up to 1.5m x 1.0m. The nature of the 5 axis head allows complex shapes to be machined accurately time after time.